Services
The Reception Desk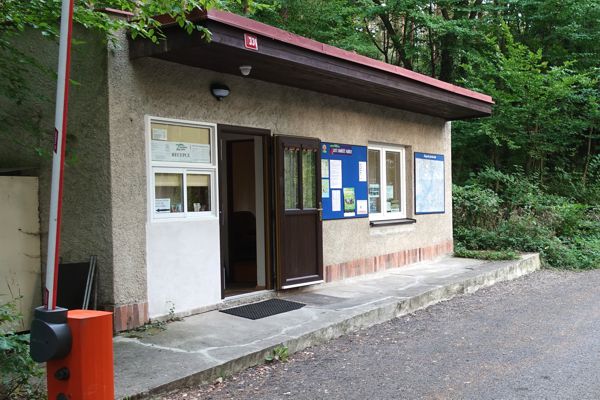 is situated at the entrance to the camp. It serves especially for checking-in and out and additionally it is also possible there to purchase a variety of items, such as postcards, maps, souvenirs, wood or charcoal for grilling. At the reception desk it is also possible to charge your mobile phone or notebook or even car battery, or to cool the freezer blocks for your cooling box. Also available is a variety of sporting equipment and games, e.g. badminton, petanque, etc., and also portable fireplaces or grilles.
The Refreshments Kiosk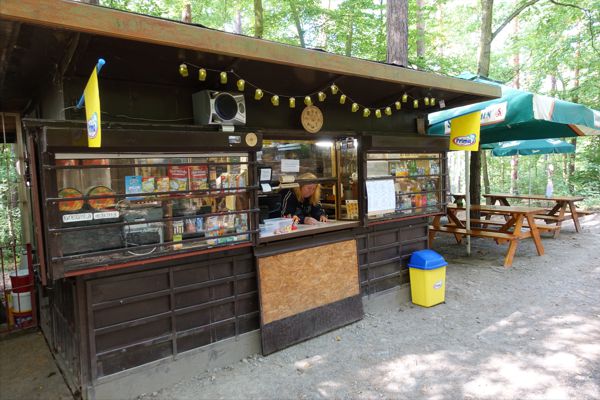 is located in the southeastern part of the campsite, in the vicinity of the reception desk. It offers a wide range of both alcoholic and non-alcoholic drinks, fast-food (hot dog, lángos, etc.) and also "big" meals, such as fried cheese, schnitzel with French fries, pizza, etc. As a matter of course there is always draft beer, quality espresso and ice cream. You can also charge your phone or notebook there and we rent-out the necessary equipment for table tennis (the table is immediately behind the kiosk), darts, cards and chess... Next to the kiosk there is also an outdoor place with a capacity of 40 seats that is situated in the shady woody environment. Your children will be entertained by a playground with a climbing tower, a slide and a sandbox.

Opening hours:
June and September
Fri: 5:00 p.m. - 11:00 p.m., Sat: 9:00 a.m. - 11:00 p.m., Sun: 9:00 a.m. - 6:00 p.m.

July, August 
daily: 9:00 a.m. - 11:00 p.m. 

A Grocery Shop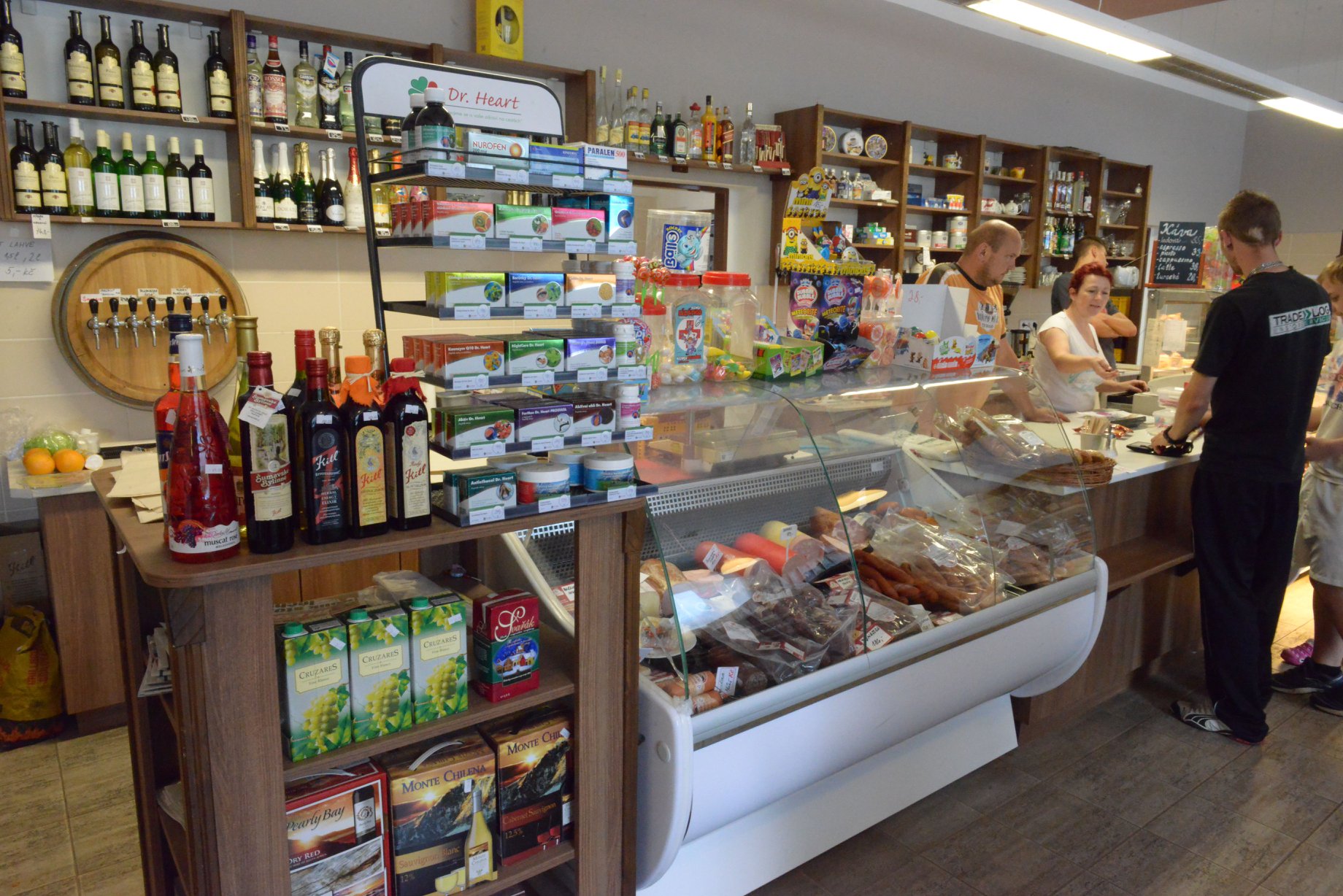 can be found in Jablonná nad Vltavou, cca. 3.5 km from the campsite. There you can obtain fresh bread, smoked meat, dairy products and other basic foods. There is also a sweet shop in this store, which offers a wide range of cakes and desserts and also open sandwiches and ice cream. 

Opening hours:
Mon - Sun: 9:30 a.m. - 6:00 p.m. 

The Boat Rental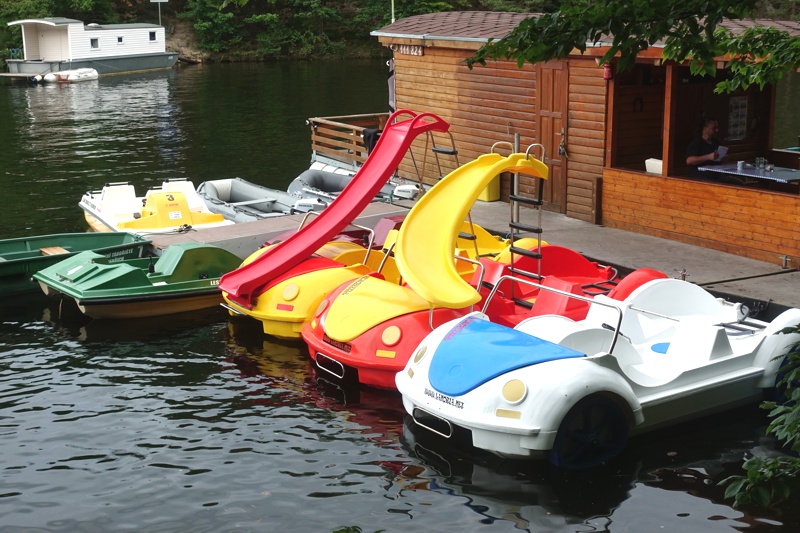 offers a wide range of different types of recreational vessels. You can rent an inflatable motorised boat or a wide and stable rowing boat or a pedal boat and even a paddleboard too. You will find it in the northern part of the camp, on the pier in the adjacent bay.

Opening hours:
July, August:
Mon: 3:00 p.m. - 7:00 p.m., Tue - Sun: 10:30 a.m. - 7:00 p.m.
(latest rental time from 6:00 p.m.)